Landa Digital Printing had developed a unique digital technology called Nanography® – a new category of printing for the commercial, packaging and publishing markets.
Nanography bridges the critical profitability gap between offset and digital printing and enables printers to cost-effectively produce short-to-medium run lengths for the first time. It was an industry changing technology and prior to its market introduction, was relatively unknown.
Landa was introducing a new printing technology (Nanography®) to the market and new digital printing press. This introduction required significant education and cross-discipline training including:
Technology introduction
Sales support and training
Customer, technical and business training
Service and support build-up
Landa was tasked with all of this while using old methods and tools such as static presentations, PDF documents, disparate images and videos which required a huge effort. Retention of key knowledge was compromised requiring additional training sessions and 'ping pong' between domain experts and technical writers.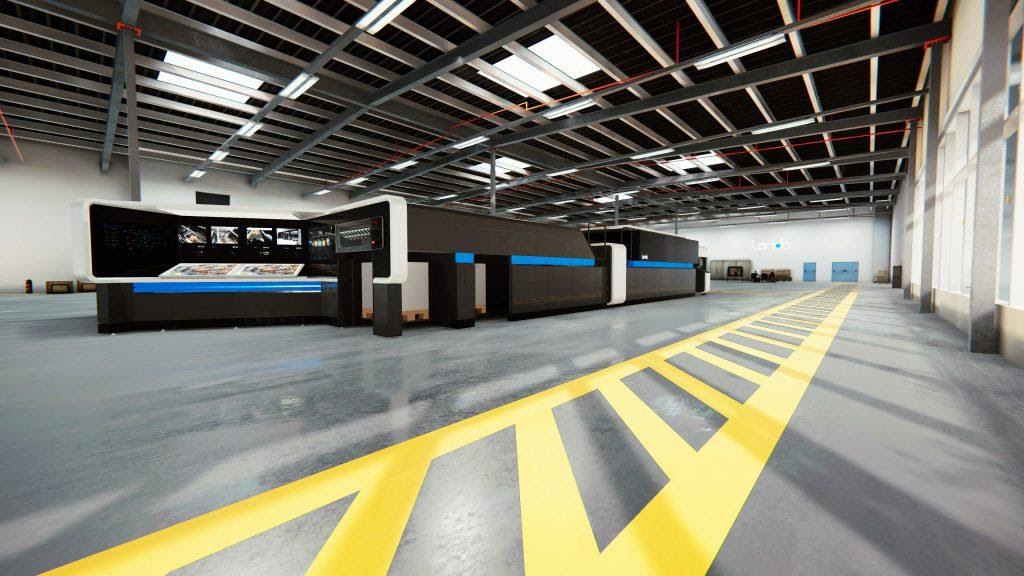 The Solution: frontline.io by LLS
The Solution: frontline.io by LLS
LLS has worked with Landa Digital Printing since 2015, introducing the company to a wide set of capabilities based on 3DF models or "digital twins" (highly-detailed interactive 3D models).
Among the new capabilities frontline.io provided to Landa Digital Printing:
Interactive 3D model of the entire press used for Introduction and Pre-Sales support
VR scene for technology and introduction of the print press for business and technical audiences
VR training classes for press operators and Landa technicians, enabling higher training efficiencies along with significant less machine time
Guides for technical procedure creation using Frontline Procedure; resulting in easier procedure creation and better follow-on execution of procedures
Usage of the frontline.io AR remote support tool